Oh sometimes... going to the Eaton Centre is lethal. Especially recently with the newest addition of Top Shop and J. Crew stores. And their recent renovations to the mall - I can't help but actually liking it. So, I've wishlisted some items I hope to have in my closet in the near future. Well, at least way before winter comes.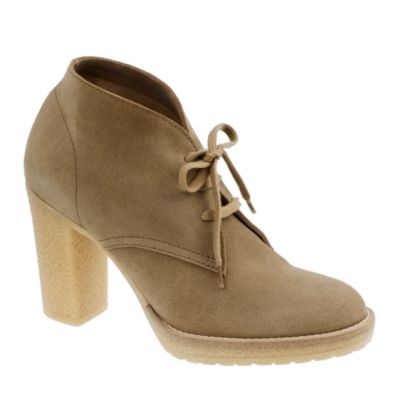 How darling are these
MacAllister high-heel ankle boots
from J.Crew? The reason why I love these are because of how there are grips... which means I won't be slipping and sliding in the Toronto winter.
The thing I love about
the shirt
is the colour and the studded detail on the shoulder. It's simple and sleek, that's the one thing I love about Zara.
How cute is this
fox printed shirt
? You can pair it with a nice blazer and black trousers and you are office-ready. I really love the animal prints that's becoming a big trend for this season.
Right now, I am in a hunt for a red dress. It's hard to find. But then I popped over Top Shop and fell in love with this
Mesh Insert Skater Dress
. It's a fun dress and it's completely different from what I have. I haven't tried it on because of my laziness. But maybe this weekend I'll try it on.
Ahh... the
Jacquard Floral Flippy Dress
from Top Shop! I love the texture of this dress. Isn't it very Parisian? It also comes in a burgundy colour but I feel that the floral pattern gets lost because the burgundy is already such a bold colour and it clashes with the intricate floral pattern.
charisse