... tied up with strings these are a few of my favourite things.
I've decided to officially merge all of my blogs into one - makes it less confusing. Don't you think?
------
I've been wanting to blog about the new Twinings Infusions packaging for awhile but I've just kept putting it in the back burner. It's probably old news but what the hey - I think its too pretty to not have it blogged.
Designed by the UK-based design firm, BrandOpus, Twinings have released a fresh new look as they decided to refresh/reorganised the Twinings Infusions brand. I love the bright colours and the playfulness of the typography and even though the typeface varies from one flavour to another - you are still able to relate them to one another due to the colours and the illustrations.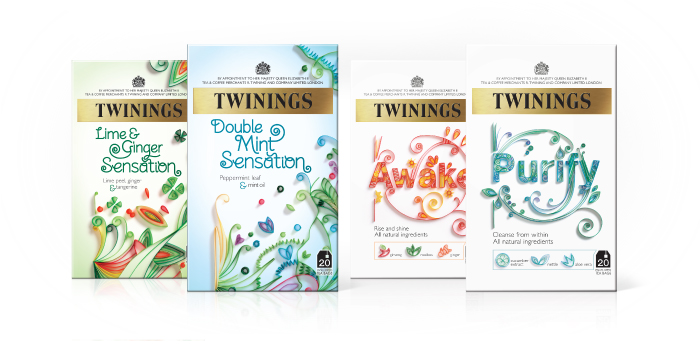 What do you think of the Twinings packages?
charisse